Sometimes plans just don't work out. Today was that kind of day. Our original plan was to drive up to Boulder Mountain to shoot the aspens that have begun to change color. It looks like Boulder Mountain also got some snow on Thursday night. As we drove past the Castle, we noticed that the canyon walls and the hills that serve as the canyon foreground were starting to lose their super saturation. The rains had been absorbed into the canyon walls and soils of the canyon floor to make them even richer in color. We decided to alter our plans to photograph along Highway 24 and the Scenic Drive to take advantage of the super saturated colors before they dried out. It was already mid-morning because there was no rush too reach Boulder Mountain and the best light was already gone in the main canyon. We found some interesting areas, but the light was already flat. We're hoping to return to one of the new areas if we get good sunset light.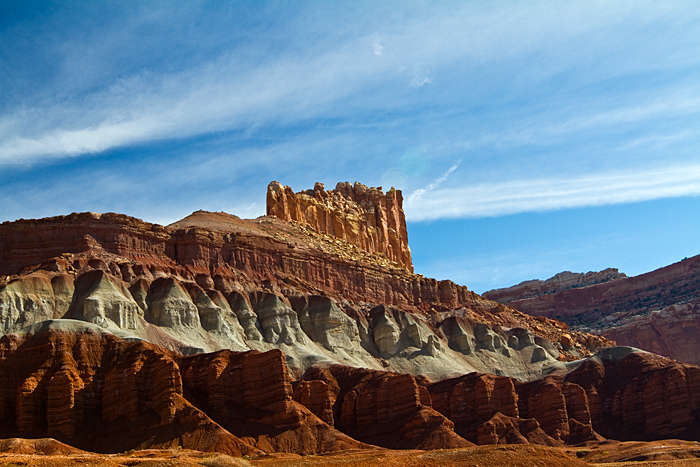 After lunch, we drove the Scenic Drive but the clouds from Boulder Mountain had streamed across the sky. We now had a very uniform gray sky across the entire area. We had no choice but to return to camp. Today was the first day we didn't have any good photo opportunities.
The remainder of the day was spent cleaning up, reading, and working on images.