We woke up exhausted this morning from our carbon monoxide alarm fiasco, but we still managed to venture out to Sunset Point for sunrise. Our motorhome was only 44 degrees when we got up because we had to open the vents to keep the alarm from going off. We started the day cold, and Carol never warmed up. It was 28 degrees when we reached Sunset Point

and it felt even colder. Carol shot for about 20 minutes before she decided it was just too cold. I shot another 20 minutes or so, but there were no clouds in the sky and the color left very quickly.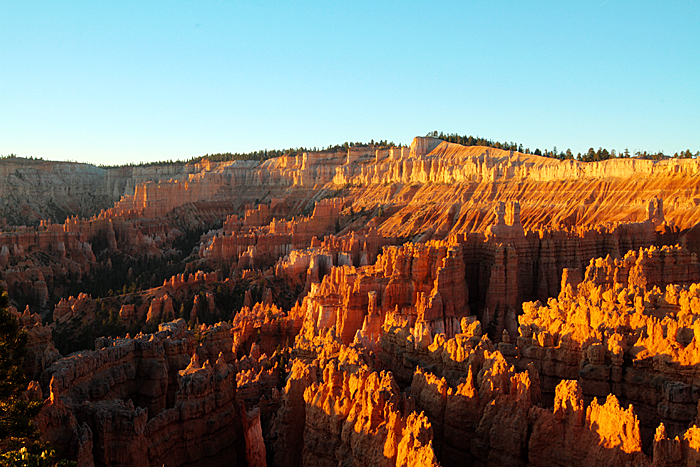 We returned to the motorhome and turned the heater on. We eventually warmed up and most of the day was spent catching up on emails and news from the Internet. The four days in Capitol Reef without any outside contact had put us behind.
We shot sunset at Inspiration Point,

which has a better perspective of the Silent City and the main amphitheater between Sunset Point and Inspiration Point. The negative is that shadows start filling the amphitheater very quickly as the sun is blocked by the canyon rim. With no clouds in the sky, the light show was over quickly.