We had two goals for today: get my Real ID from the Bishop DMV Office and have lunch at Copper Top BBQ in Big Pine. We accomplished neither but had a great day.
When we arrived at the DMV, workers were chaining the entrance shut for the Cesar Chavez holiday. It was still early, so we continued north to Convict Lake and then June Lake. It was a gorgeous morning at Convict Lake. The temperatures were only in the 50's, but the sun was warm and the mountains were still frosted with snow. Most of the lake was still covered with ice. Only the western end of the lake had open water. We didn't get any great pictures, but it was a beautiful morning to walk around the end of the lake.
Our next stop was Oh Ridge! overlooking June Lake. We have shot here several times on our February snow trips to June Lake. This time, the snow was limited to the peaks, and spring is still considering whether it wants to make its appearance in the lake basin.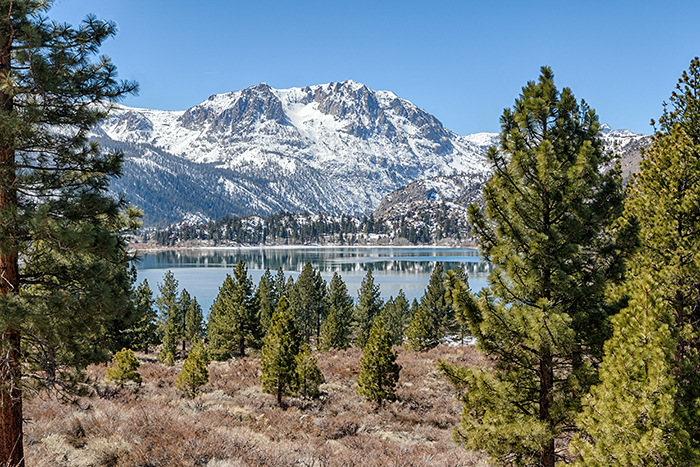 We also photographed at Gull Lake where Carol had fished with her family when she was a young girl. Today, we shared the view with several families of mallards that swam back and forth across the open water just off the shore. I'm assuming there has been open water only for a couple of weeks. The western end of the lake was still iced in.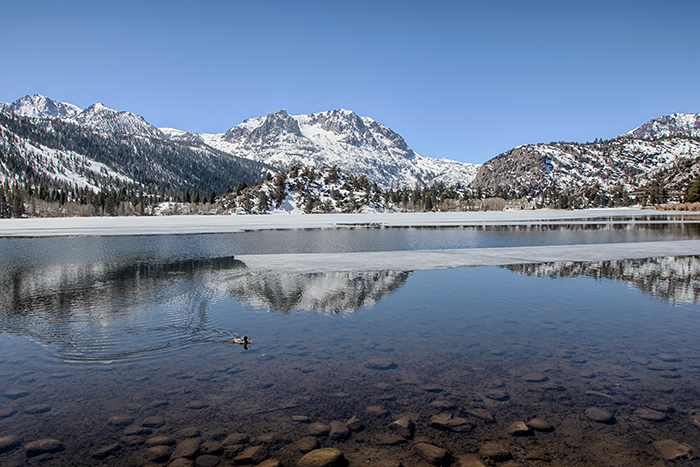 By the time we finished shooting at June Lake, we were hungry and ready for the Cooper Top BBQ. When we got there, there wasn't a car in the parking lot. We had picked the day they were closed...BUMMER!
We settled for Carl's Junior in Lone Pine and called it a day. We'll try again tomorrow.